Tyra E. Quesenberry, CMLDT
TX Lic. MT 013719

Tyra Quesenberry earned a Bachelor of Science degree in Sociology from Arizona State University in 1975. She spent over 20 years in public and private purchasing where she had the philosophy of Purchasing as a service provider. She found her true calling, helping people with massage, bodywork and energy work, when she became a Licensed Massage Therapist in 1996.

Tyra has always had an ongoing interest in learning new techniques to help her clients. She has over 1300 hours of basic and advanced training. Like most massage therapists, her early training was in traditional Swedish and deep tissue techniques. However with experience, she found that gentler, noninvasive techniques were more effective for her clients.

Her training in gentle touch techniques includes:  Bowenwork, Lymphatic Drainage Therapy and Manual Lymphatic Drainage, Jin Shin Jyutsu, Elder/Senior Massage, PreNatal Massage, Oncology Massage, and Palliative Care Massage. Her massage training in various techniques allows her to adapt her sessions to meet the specific needs of her client's age, conditions, and issues. The various arts are appropriate, safe and effective for everyone from the athlete to the weekend warrior, from the newborn to the most fragile elder.

She is a Licensed Massage Therapist, Certified Professional Bowenwork Practitioner (500+ Hour Level), a Certified Bowenwork Associate Instructor, a Certified Manual Lymph Drainage Therapist, Jin Shin Jyutsu Practitioner, a Certified Medical Massage Therapist, Certified Lypossage Practitioner, and a Reiki Master Practitioner.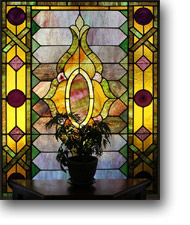 Tyra has a calm, nurturing touch, which meets the special needs of her clients, whether they are seeking relaxation or pain relief. Her passion for Bowenwork has grown exponentially since she started her training in 2006. She first read about it around 2002 and intuitively knew she had to learn it. Finally in 2006 she was able to take her first Bowenwork class and knew it was the answer for her clients and herself. Tyra certified in the technique and went on to take the Advanced Specialized Techniques and continuing educations classes from US, Australian, and British instructors. In September 2012 she certified as a Bowenwork Associate Instructor to teach Bowenwork Introduction classes. Tyra believes this is an additional way to help her clients help their families, friends and selves. The intro classes also serve individuals seeking more information about practicing Bowenwork before deciding to continue with more formal training. Tyra believes this is an additional way to help her clients help their families and friends in emergency situations.


Tyra started training in Jin Shin Jyutsu in 2013 and has found this gentle acupressure technique to be calming, healing, and wonderful for pain control. She is also pleased to teach Jin Shin Jyutsu self-help holds to her clients so they can help themselves.